A small collection of our engagement photography portfolio
real stories we've told.
click any image to see highlights from these amazing stories!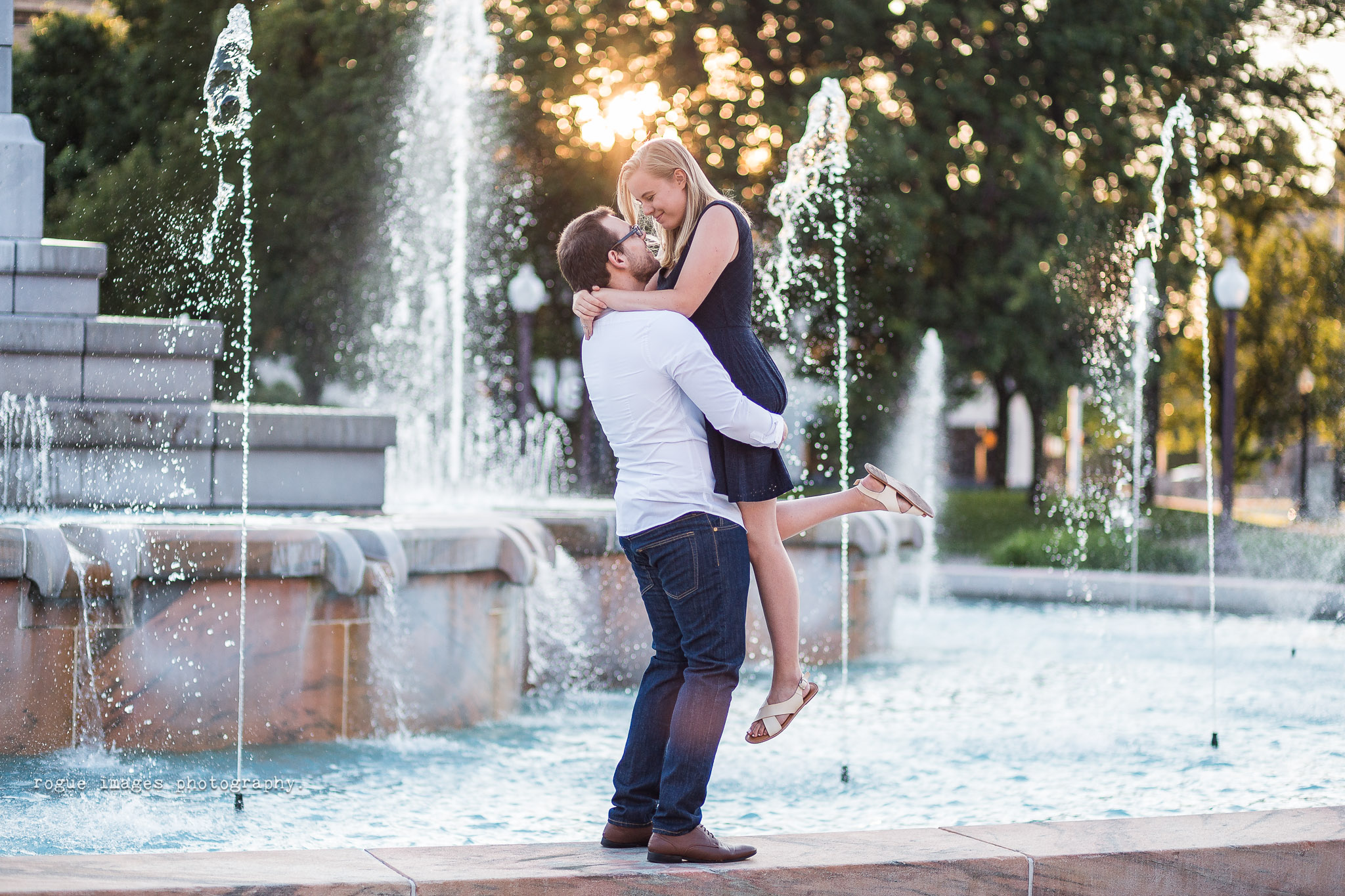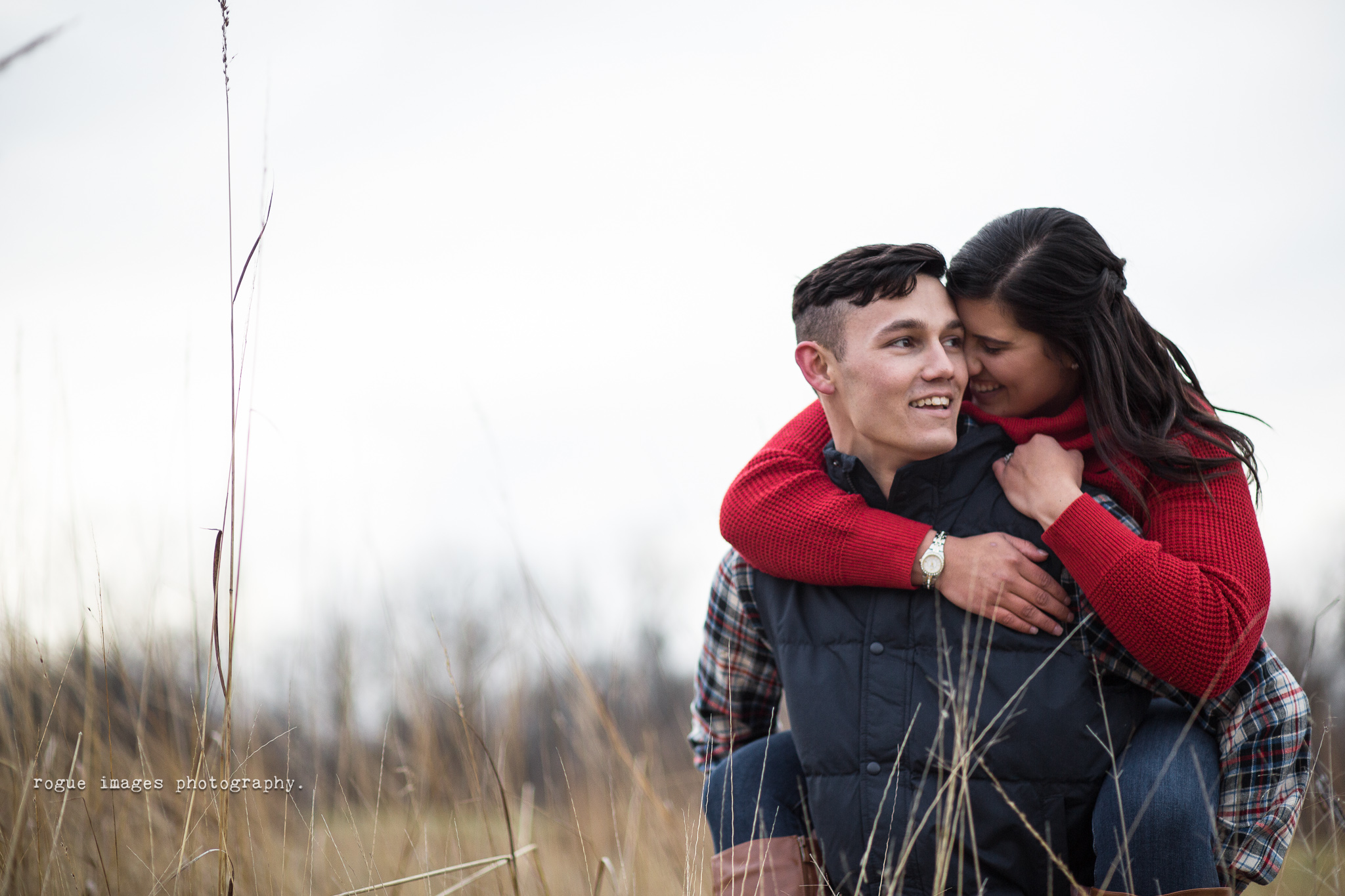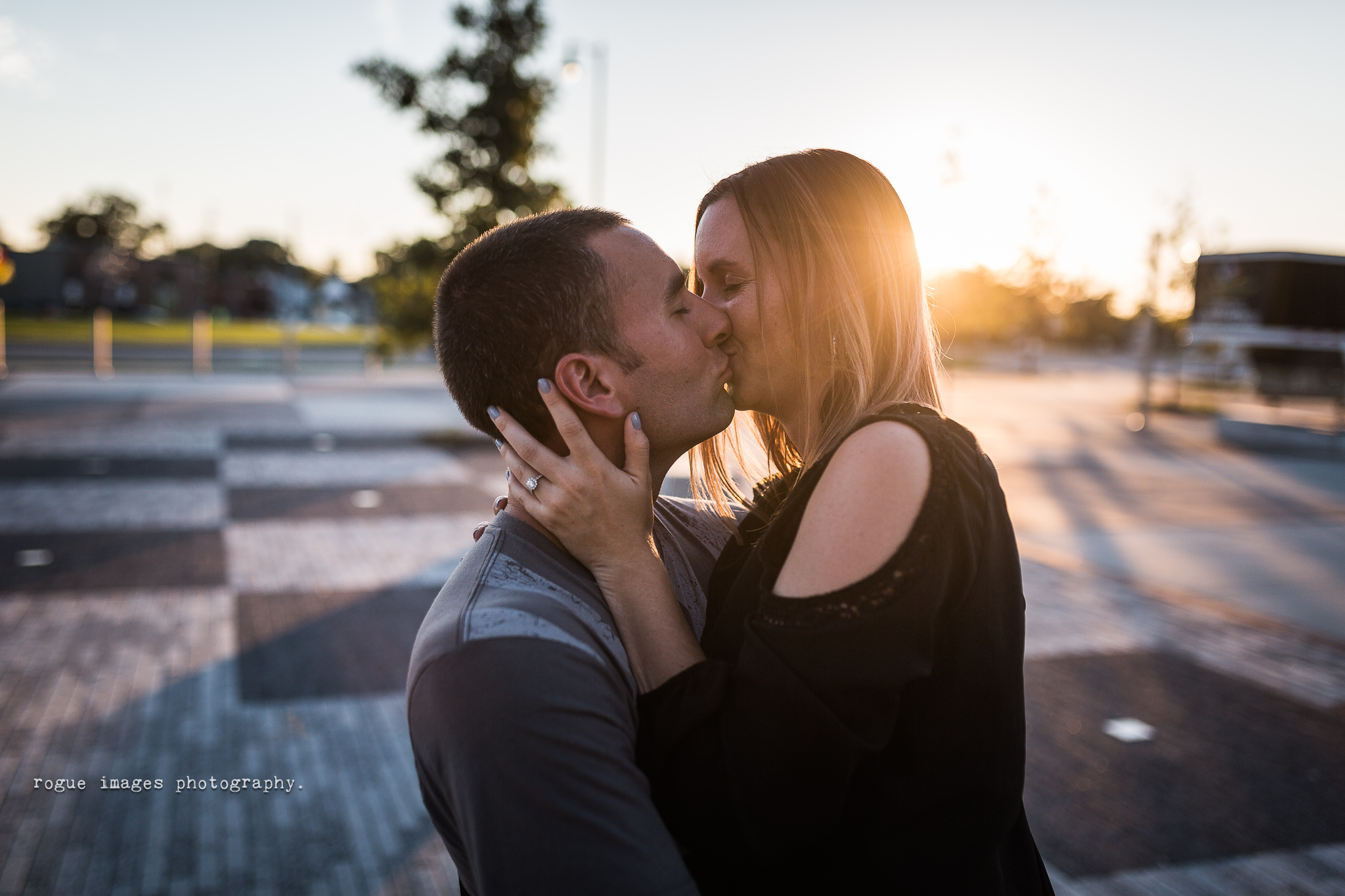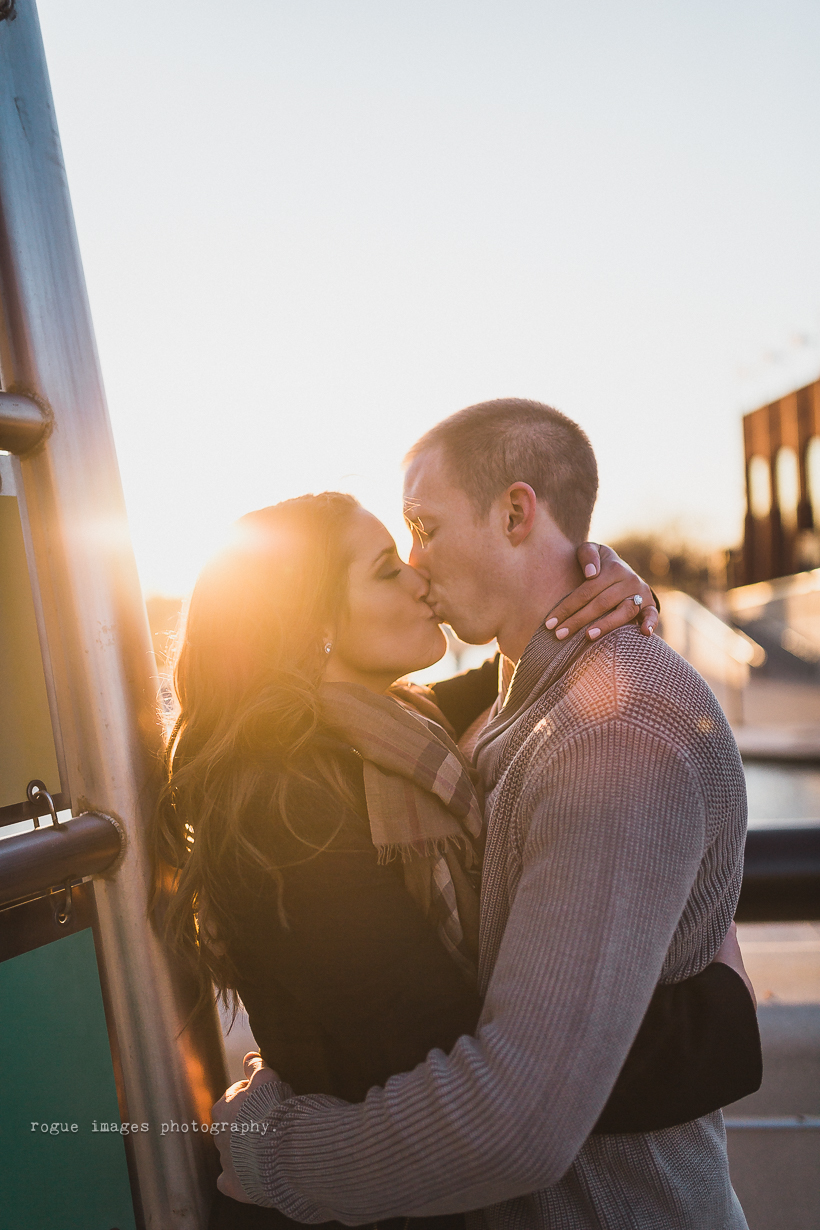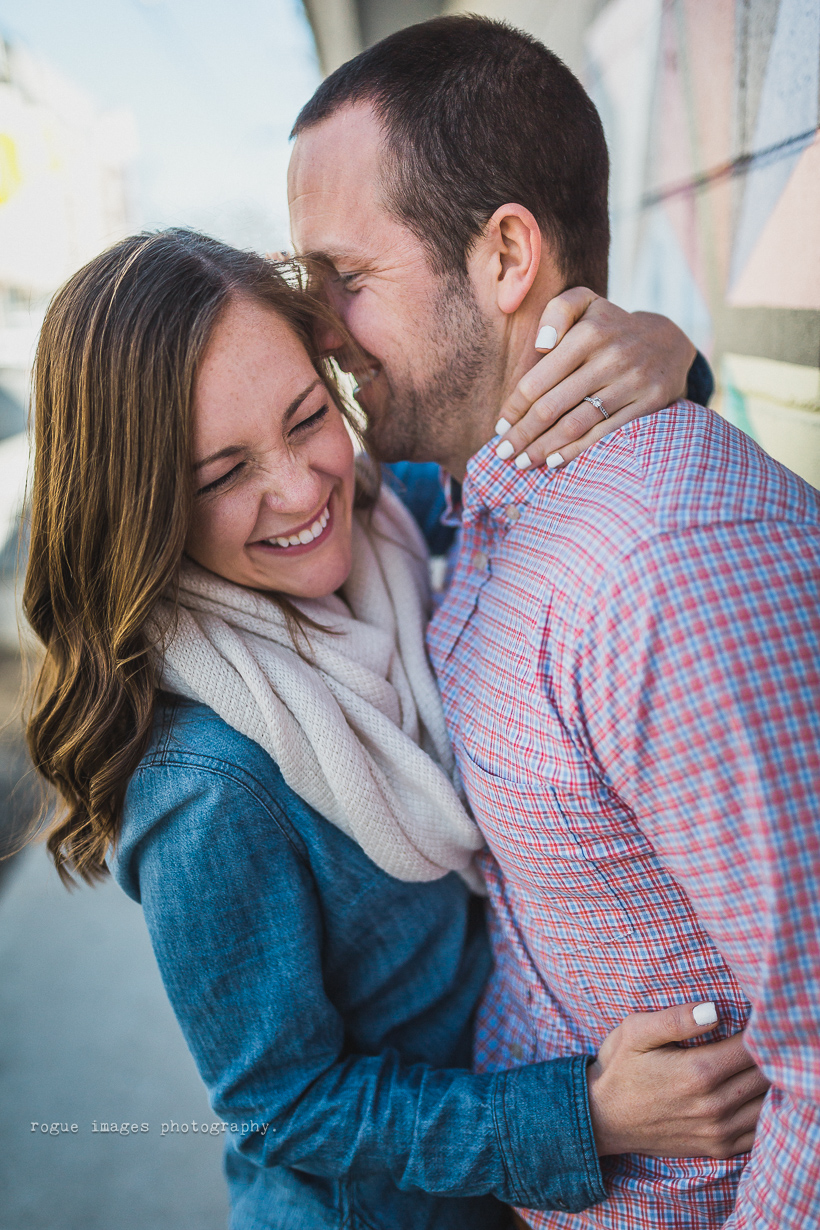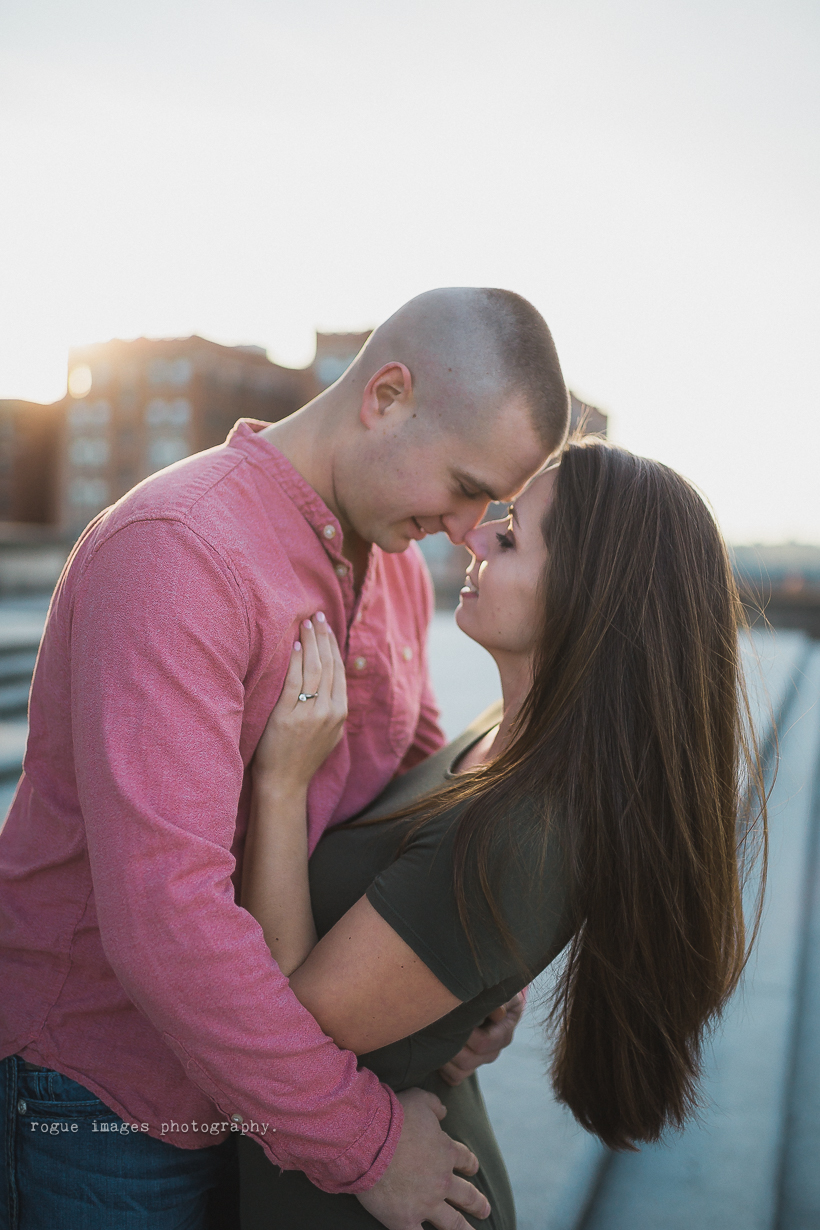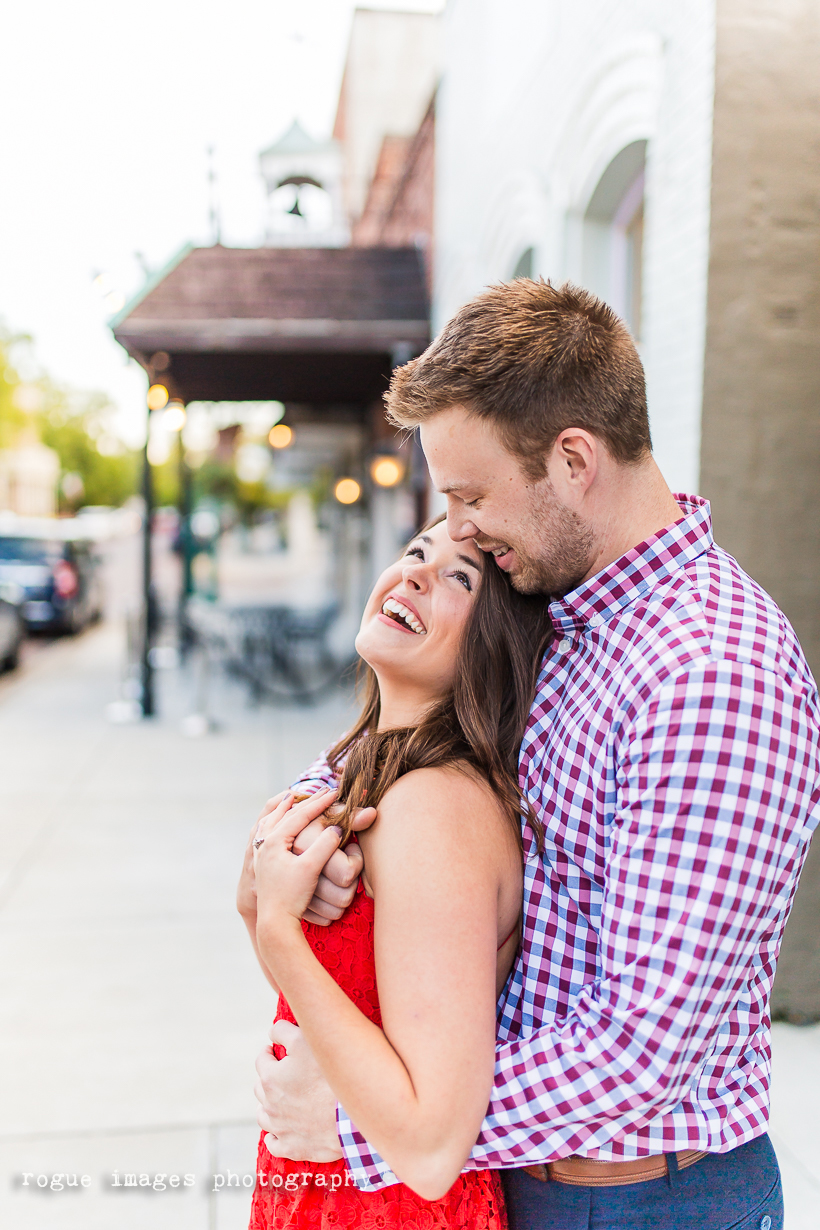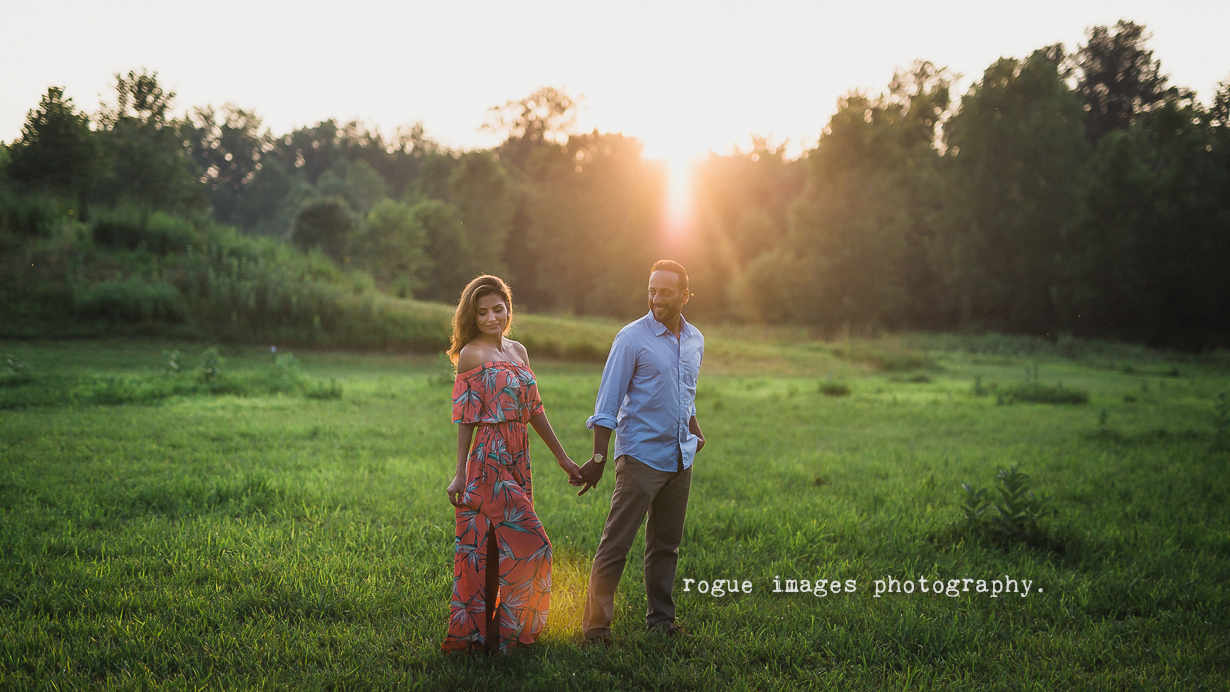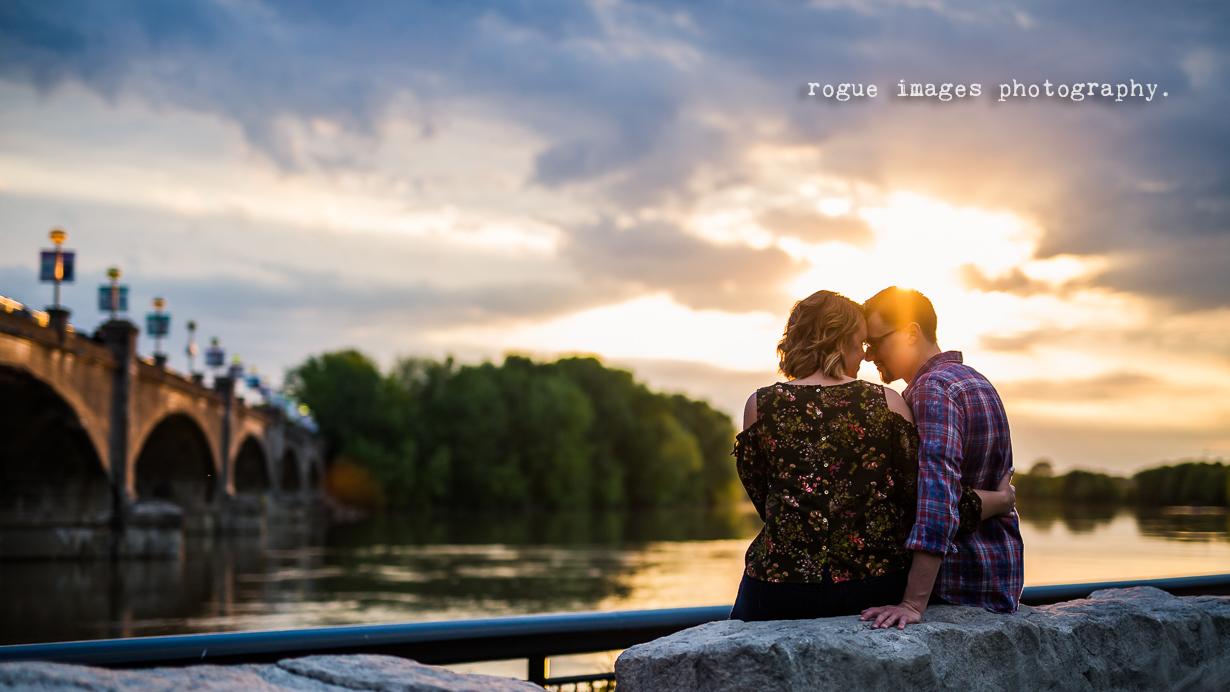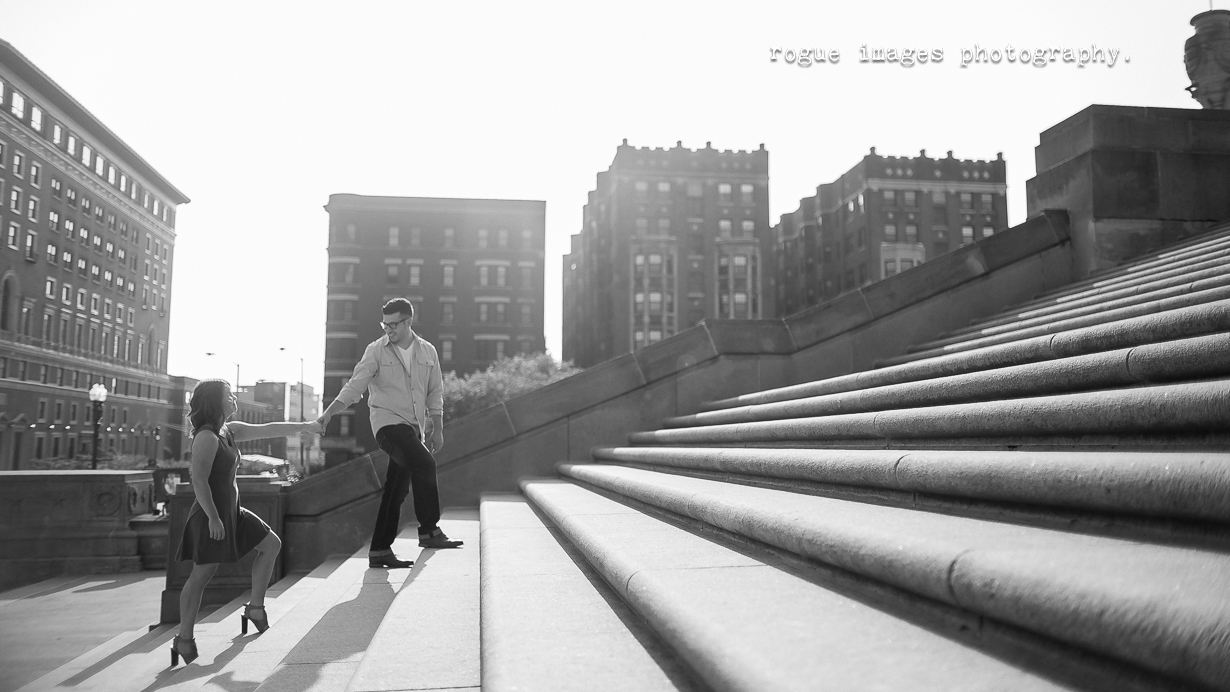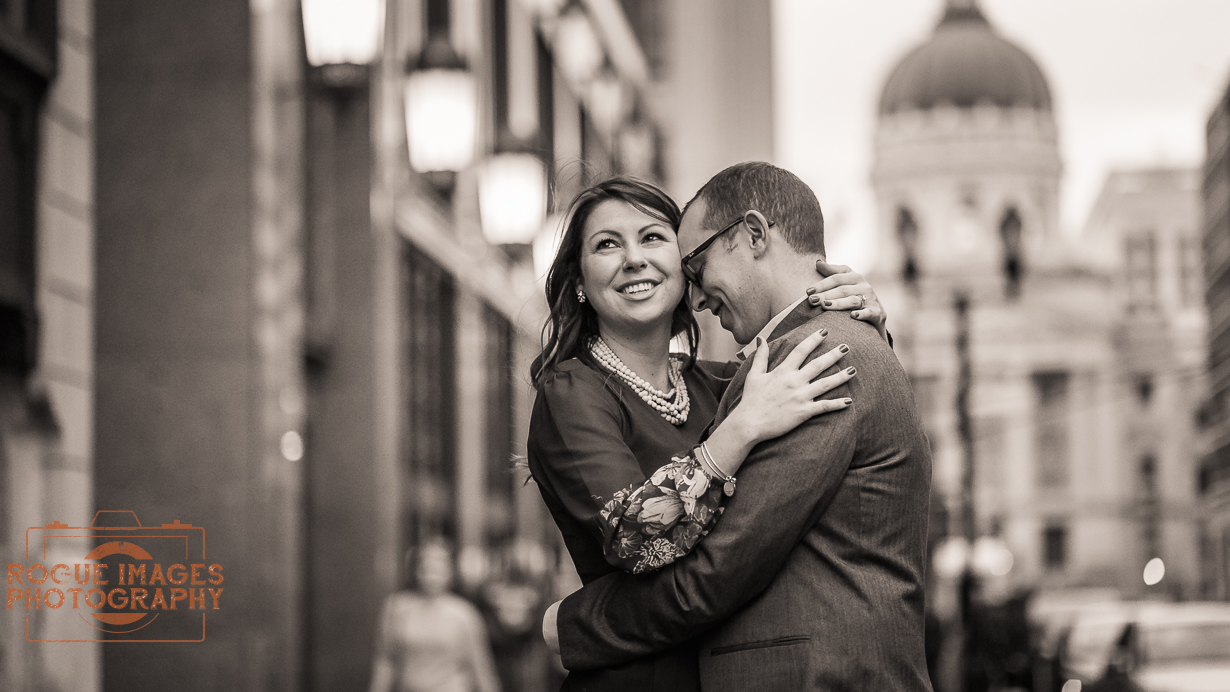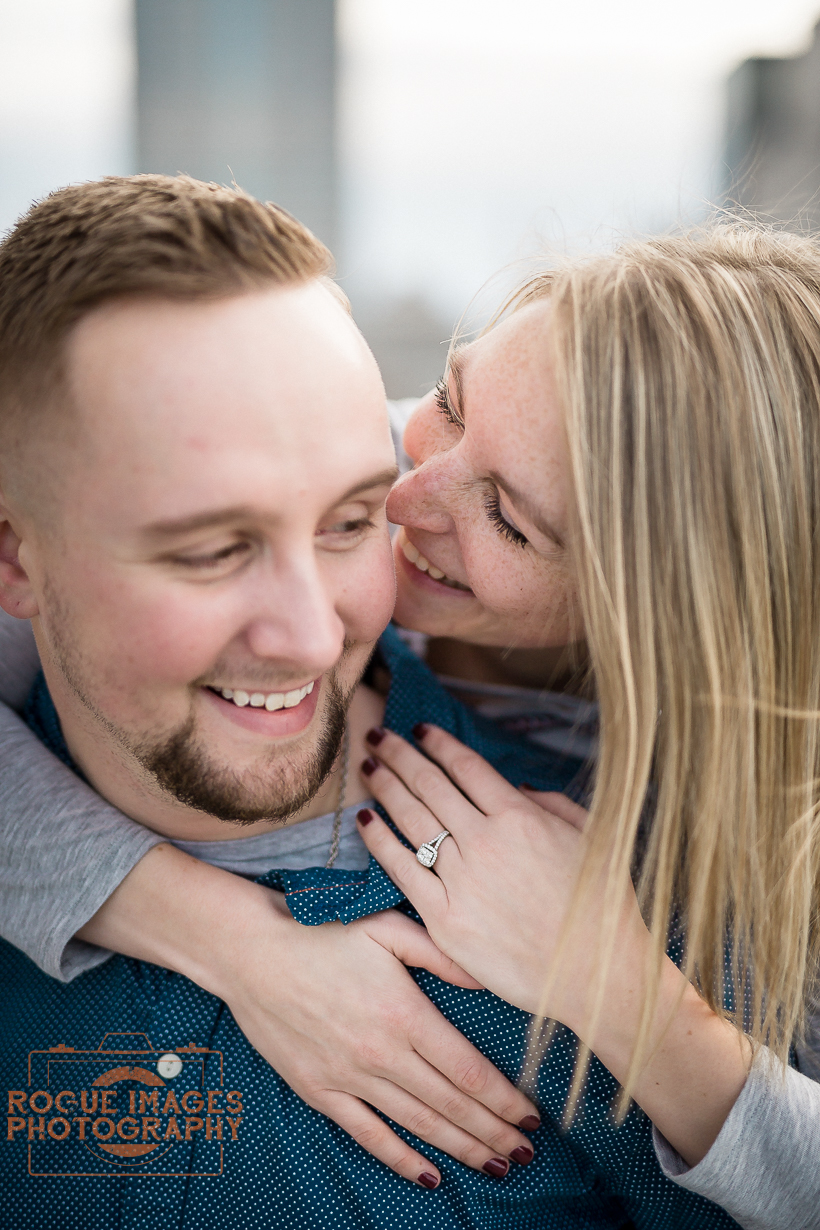 Ready to learn more about our engagement photo process? Contact us now.
My fiancé and I got our engagement photos done by Rogue. We met Cody on the day and instantly we were put at ease as we were both quite anxious about getting it done. He kept us talking and smiling the whole time and it made it really easy to get photos taken. The photos themselves turned out amazing and after we had picked our favourites we had them returned to us in about a day. We were so happy with how it all turned out that we're using Rogue images photography for our wedding as well, and they've been so accommodating with that as well with it being a really small wedding and at short notice. Would absolutely recommend Rogue images photography for any photos you want taken, especially for really special occasions!
- Olivia & Sandy
My fiancé and I could not be happier that we are working with Cody from Rogue Images Photography for our wedding and engagement photography. We recently did our first engagement session with him and he made it so easy! I wasn't really sure how to pose and Cody gave great direction and suggestions so that we would look natural/relaxed. Our pictures are seriously better than I could have ever imagined. I'm so glad we found this photographer at a bridal show. Cody is extremely fast with responding and he turned our pictures around in 24 hours (which I'm so glad for, because I could hardly wait after he showed us a few on his camera during the shoot). He is also really helpful with recommendations for vendors for the wedding too and is all around a great person. I highly recommend using Rogue Images Photography; my fiancé and I definitely plan to even after our wedding.
- Katie & Brandon
My fiancé and I discovered Cody through our friend's wedding. After seeing his previous work, we quickly setup a meeting to see about him photographing our day as well! We just had our engagement session at Fort Harrison State Park and the pictures turned out better than I could imagine! He provided us with great direction on things to think about during our session such as hand placement, different poses, and how to have fun and make the pictures our own. The pictures truly were able to capture us in our own element and the lighting was perfect. Not to mention that fact that he turned around our proofs within a day of shooting, I couldn't believe the proofs hadn't been touched yet because they were already outstanding. I also have enjoyed working with Cody because every bride knows it can be stressful trying to hear back from vendors and Cody has always been very professional with quick response times. Our engagement session made us even more excied about our big day! We would highly recommend using Cody for your photography needs!

- Kelsey & Ryan
Cody is AMAZING. His unique style of capturing our character and personalities by letting us "live" while he took our pictures produced absolutely beautiful pictures, not to mention the wonderful editing effects he provided. His patience and talent cannot be overstated. He is timely in getting you your proofs, and we had ours within a week of the shoot, and our final copies within two I believe. Cody is friendly, encouraging and has a talent that few can surpass. I highly, HIGHLY recommend him for any photography needs you have. Your story will be well told.
- Ashley & Logan
Cody was amazing to work with! Before the start of our shoot, he really tried to get to know us and our personalities. He was extremely professional during the shoot and had great poses for us. The photos came out fantastic with an extremely quick turnaround. We will be using him again for all future family milestones.
- Ebony & Marquis
My fiancé and I just had our engagement session with Cody and the pictures are unbelievable! He is so talented and wonderful to work with. He knew the best places in Fort Harrison for us to go and really took his time getting the absolute best shots! We feel so lucky to have him capturing these moments for us! Thanks for everything Cody!
- Kasey & Chad
Cody is just fantastic!! He has been able to capture my fiancé and my personality in our photos! Our shoot could not have been easy for him, we are not the sit and pose kind of people. Cody took our goofy personalities and turned them into works of art! We are so glad we found him and his beautiful assistant. We can hardly wait to have him photograph our wedding :)
- Kendra & Evan
I met Cody at a bridal expo and instantly knew he was what I was looking for in a photographer. Not only was he professional yet very easy going, the pictures he had on display looked exactly like the ones I had saved to my Pinterest board!! I hired him to do my wedding that day! In the package we picked, we also received an engagement shoot with Cody. We did the shoot at Fort Harrison State Park in mid November but luckily had great weather. We started the session off getting some pictures with our dog (that turned out adorable), and then moved on to just me and my fiance. After Cody had taken several shots, I asked if I could see how they looked. He showed us some on his camera and I was blown away. The way he captured the sunlight was spectacular and they hadn't even been edited yet! I turned to Cody and said "It's literally like you're reading my mind!! These are EXACTLY what I was wanting!!" Our entire session with Cody was relaxed but more importantly fun. My fiance hates getting his picture taken and felt awkward at the beginning of the day, but Cody did a great job giving us ideas on how to pose and kept reminding us "interact with each other!" He knew I wanted those candid moments of us laughing and teasing each other, as well as kissing and looking lovingly into each other's eyes. The only way to get those genuine shots is to get lost in the moment, and Cody helped make that happen. The two hour session flew by and we left feeling giddy and excited to see our pictures. Four days later we had THOUSANDS of shots to choose from! I am not exaggerating, he captured everything!! This made it nearly impossible to narrow down to our 40 favorites for him to edit. These raw, unedited shots were breath taking, and didn't even look like they needed to be edited. As i selected my favorites, I started noticing how perfectly Cody captured our relationship. There were countless shots of us cracking up and joking together, but there were also ones of us kissing with the sunlight reflecting between us. After I picked my favorites, I looked at the total and had over 150...not quite the 40 favorites I needed to get to. It took me a couple hours, but I eventually narrowed it down and sent it off to Cody. Less than 24 hours later he sent back each of those edited in multiple ways, plus a few extras that he picked! I truly didn't think our pictures could look any better, but the edits were simple yet beautiful. I was beaming scrolling through the 270 final pictures. They were absolutely perfect and everything I hoped they would be! I cannot WAIT to see how stunning our wedding pictures are.

For those of you still reading my novel of a review:
To put it simply, Cody was professional yet laid back and went above and beyond for us. He sent our proofs and final images so quickly and responded to emails/texts almost immediately. If you are looking for a photographer that has true talent and can capture the relationship between you and your significant other perfectly, Cody is your guy. I couldn't be happier with my choice of hiring him to be our photographer!
- Ali & Stephen
Ladies stop searching and just go with this photographer! Mark and I are so happy that we had Cody do our engagement photos. After looking at so many Pinterest walls, you start to think to yourself there is so much pressure to find someone that can take pictures like this. Cody can and he did!! Mark and I took our E-Photos at the Indiana museum of art and they looked phenomenal! I am the type that will un-tag myself in photos because I am super picky about what I look like. With his style and talent, I don't have this problem! Mark and I are not big on PDA, but he made sure we looked like we were comfortable in front of the camera. I wore a very slimming black gown and he made sure my hips were popped in the right direction and let me know if I needed to re-position myself to showcase my figure even more. He wants good photos just as much as you do! If you look awkward he will kindly re- position you! He was super nice, easy going, professional and knew exactly where we should take photos at the IMA. All we had to do was kiss, smile and have a good time. He took care of everything else. We took our photos on Wednesday and we had the digital copies by Friday! I would for sure do 2 hours instead of 1. This allowed us to take our time and have an outfit change without rushing. We're are so lucky to have found you and so happy we will have these photos for a lifetime!

Thank you,

Alexandria and Mark
Cody at Rogue Images Photography did a wonderful job in capturing plenty of gorgeous photos as well as editing them for us. His prices were very reasonable and we will definitely use his services again in the future!
We are huge fans! Our engagement photos are amazing. Cody is very professional and has a great eye for light and color. We will definitely be using his services again!
- Erica & Mac
"Awesome company! Cody is a very creative and personable photographer! My husband and I really enjoyed our photo session. I definitely recommend Rogue Images Photography to anyone looking for some unique photos. "
- Mandy & Brad
Cody was fantastic! My fiancé and I recently used his services for our engagement photos. They turned out so WELL! We were ecstatic with the results of the images. It made it difficult to pick which ones we loved the most.
Cody, is very personal! He likes to get to know each couple before capturing them on film. I really liked that he was so keen to get to know us. When it came time to do the actual shoot, Cody was able to laugh with us and he wasn't some stranger taking our pictures. I think it really showed in the quality in our pictures.Cody, was also very patient with us. It started to rain during our shoot and he stuck with us through the very end. He is also very prompt and professional, he got our proofs to us within 24 hours so that we could begin finding our favorites! He was also quick to respond to emails and voicemails.
I would highly recommend Rogue Images Photography in the future.
- Kate
My fiance and I could not be happier with our experience with Rogue Images Photography! Cody has been awesome to work with! Our engagement session was fun, and the pictures are turned out beautifully! We cannot wait to have Cody capture our wedding day! We highly recommend Rogue Images Photography for phenomenal photos and a great overall experience!
- Kendra & Jarrod
5626 West Stream Drive | Indianapolis, IN | 46055 | 317.941.6088